We know the importance of having your yard, garden or outdoor living area looks its best, which is why we have been trusted with thousands of landscaping projects since 1977. We proudly provide these services to the communities found in Northwest Indiana, so give us a call today.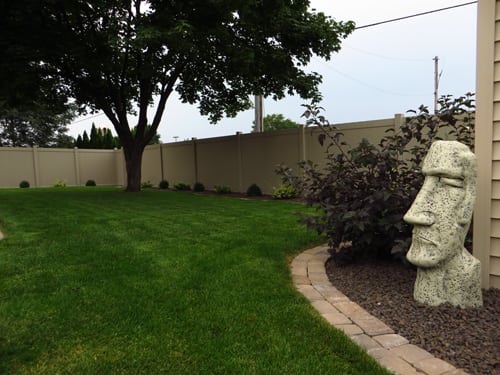 Everyone has their own style, likes and dislikes. At R.A.L., we aim to ensure that your yard is an extension of that style. Our landscape design and renovation services allows us to transform your yard to match your vision of how you want it to look.
Bulk Materials
With a wide selection of bulk materials like stone, dirt, sand and mulch, we have what you need to complete your project.
R.A.L. Landscaping doesn't just the serve the community in the spring, summer and fall…we provide snow plowing for those customers who need it. Offering both residential and commercial snow removal services, we can help make those tough Northwest Indiana winters a little more bearable. Please contact us for a quote.

Firewood
Snow plowing isn't the only way we help our customers during the cold, winter months, we also sell firewood. Whether you need a few bundles for the occasional fire or a truckload because it's your primary source of heat, R.A.L Landscaping & Garden Center has a mix of oak or cherry firewood to help heat your home this winter. Pickup or Delivery is available. Please call to check availability and pricing.
Looking For Work?
Please click the below link to access our Online Employment Application. Thank you!